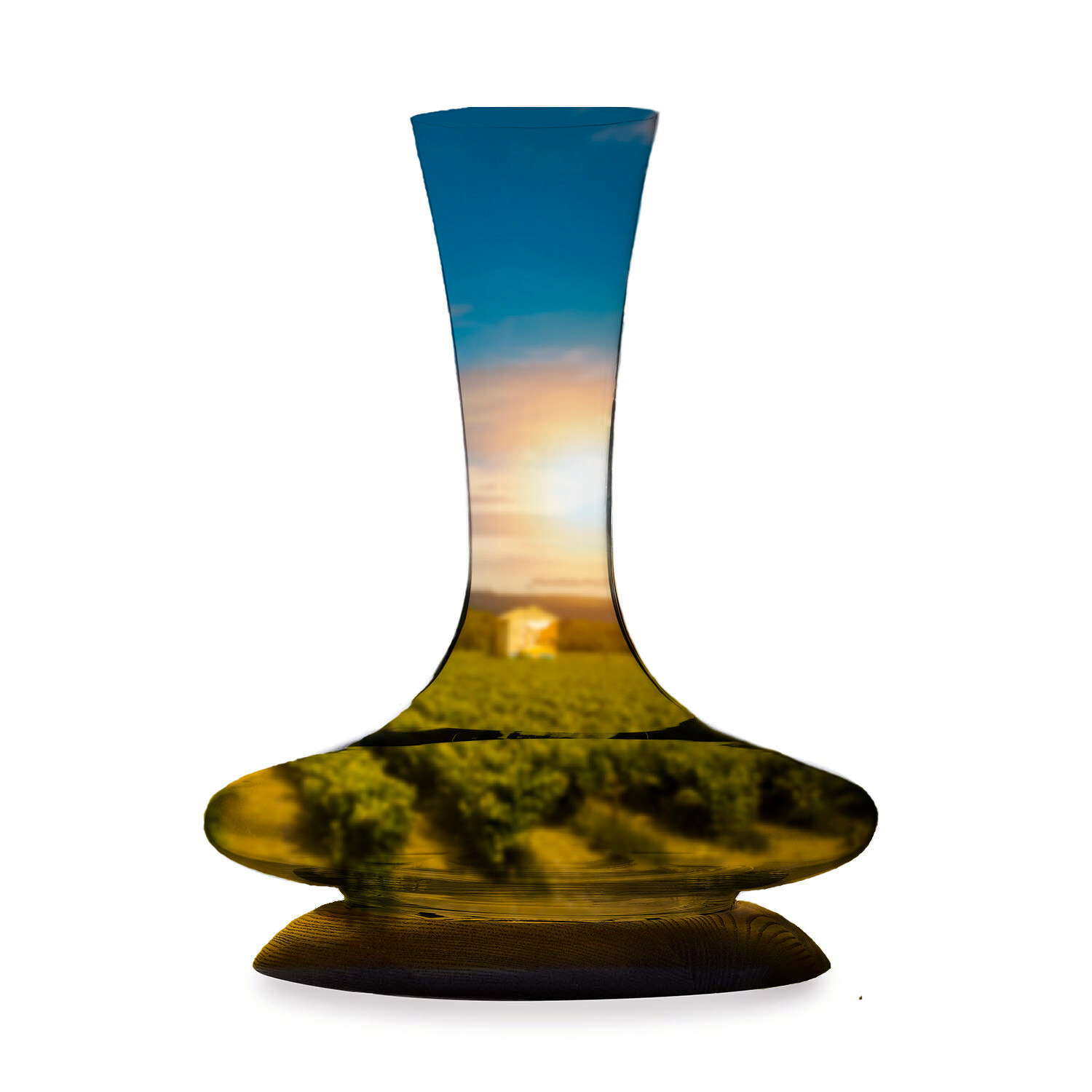 This here is a huge list of wine experiences to sastify everyone's palette. Click the name of the region you want to explore.
Wine Tasting Tour of Austria
Become a real wine expert. We take you to the country's wine-growing hotspots. The tour starts at the Wiener Heuriger and continues along the beautiful blue Danube to the Wachau. Learn more about family-owned viticulture and taste the best wines in the country!
3-Day Food & Wine Lovers Tour in Albania
We believe that the best way to explore a culture deep in its roots, is by tasting its traditional dishes. This tour is dedicated to the food and wine lovers, combining cooking lessons of traditional dishes with fine wine tasting and slow foods secret recipes. This tour aims to help you experience Albania's incredibly delicious foods, understand the secrets flavors of its cuisine and the warm welcoming off the beaten path!
Our first stop will be at one of the best wineries in Albania. Located on the top of the hills, next to a lake with an astonishing view of Adriatic Sea, these vineyards offer one of the most unique landscapes of Albania. The influence of the sun and the Mediterranean Sea make this land a privileged place for the cultivation of grapes. We invite you to enjoy the sun and discover the special wines of this vineyard. Our experience includes wine yards' tour, wine production and preservation process, wine, Raki and olive oil tasting.
7 Days Local Living Southern Damaltia (Croatia)
For Old World charm and medieval splendour, it's hard to beat Croatia. Now imagine living there like the locals do — with full access to local wine and olive oil, a farm villa to reside in, and day trips to Dubrovnik and the Adriatic Sea among other legendary locales. All this and more is waiting for you on this weeklong sojourn to rural Croatia, where you'll walk, bike, and sail all over Dubrovnik before retiring to your rustic villa home for the evening. Seize the opportunity to live the Croatian way and make memories that will last a lifetime.
Herzegovina Wine & Food Experience
This tour takes us in two of the most charismatic and respected winemakers in Bosnia & Herzegovina, both based in the picturesque wine country of Mostar.
Family Čorić in his sensational wine tasting cellars Andrija, which are based on the rocky desert-like plateau, and his exceptional use of indigenous grapes as well as international varieties is a wonderful journey of discovery.
Much smaller in production, but far more experimental with his unique organic wines made from indigenous grapes from Herzegovina, Josip Brkić candlelit tasting experience in his family wine cellar could not be more intimate. Add to that a selection of his excellent flavoured olive oils, and here is the perfect introduction to the fruits of Herzegovina, expertly handled.
We have carefully created this tour to showcase the incredible beauty of the Mostar area and to introduce you to the best eats and drinks that the Herzegovina has to offer.
Tour of Popov, Stobi, Tikvesh, and Demir Kapija (North Macedonia)
Experience a relaxing, pleasant day in the wine region of Macedonia. Visit the archeological site Stobi, one of the best preserved archeological localities where you can see the beautiful ancient mosaics, and then continue through the picturesque wine landscapes to finally reach the winery that is located in an unspoiled nature. Enjoy few hours in a private wine tasting session with some tasty local bites and breathtaking view on the surrounding mountains and wine landscapes! The numerous sunny days in Macedonia are the source of rich tastes and aromas that you will never forget! Go for a unique opportunity to try our authentic wines! Also, another famous Macedonian brand named "Rakija" (a fiery brandy) is produced in Tikvesh wine region.
Salt Mine, Mud Volcano, & Wine Tasting from Bucharest (Romania)
This private day tour from Bucharest combines the mystery of a subterranean salt mine with the bubbling mud 'volcanoes' of Buzau County, topped off with some of Romania's best wine. Descend underground to explore the caverns of Unirea Salt Mine, Europe's second-largest salt mine, and then refresh with an optional wine tasting at Lacerta Winery. End the day with a look at the curious geothermal cones that spout mud and natural gases near the town of Berca.
Private, full-day salt mine and mud volcanoes combo tour from Bucharest

Go deep underground in the Unirea Salt Mine, near Slanic Prahova

Explore the intricate caverns and tunnels of Europe's second-largest salt mine

On weekends, taste Romanian wine at the acclaimed Lacerta Winery

See the curious geothermal phenomenon of the bubbling Berca mud volcanoes

Private tour is operated with just your party and a guide/driver

Great way to get off the beaten track
Day Tour to Bran Castle, Peles Castle, & wine tasting at Azuga Cellar (Romania)
The tour starts with Bran Castle presenting the story of the castle together with the legend vs. truth about the cruel Vlad Dracula - The Impaler. You can buy several "Dracula" gifts at the souvenir market just outside the castle, but also local handmade artifacts of wool and wood.
Then, continue to Peles Palace in Sinaia - the Pearl of the Carpathians. The inside visit will be the highlight of your day; the detailed ornaments in every room will take you back to the early 20th century and make you admire every inch of it's artwork.
The tour ends with a wine tasting at the famous Cellars of Rhein-Azuga, supplier of the Romanian Royal Court between the world wars. Tourists can discover the art of sparkling wine production by the traditional method used in Champagne, which involves a second fermentation of the wine in the bottle for at least 12 months. Azuga Rhein Cellars were opened in 1892 and were recognized between the two world wars as the Romania's "Royal Court Provider"
Wine Tour in Vipava Valley (Slovenia)
Get educated about wine making process and taste a variety of different wine sorts in one of the most underrated wine countries in the world. You will get the chance to try different wines, relax in the nature, explore the vineyards and wine cellars and discover winemakers stories.
8 Day Best of Georgia & Armenia
Georgia and Armenia may sound like unconventional destinations, but trust us, they ought to top your list of places to visit. Our eight-day trip is a wonderful showcase of the cultural and natural highlights the Caucasus Region has to offer, with a huge helping of beautiful architecture and delicious cuisine to boot. Stroll the narrow streets of Tbilisi, tour ancient monasteries, stare down massive mountain ranges, visit with friendly locals, and soak up all the exotic culture of this underexplored region.
Day 5: Visit Haghpat Monestary and UNESCO-listed monastic complex of Sanahin. Cross into Georgia to be welcomed and greeted by your Georgian CEO before transferring to Telavi, located on the foothills of the Tsiv-Gombori Range. This afternoon, sample traditional Georgian wines.
Best of Areni Walking Tour & Wine Tasting (Armenia)
Planning a trip to Armenia? Looking for the top sightseeing places nearby Yerevan? Would you like to attend a unique wine-tasting experience? The secluded Areni village offers an ancient treasure that you must visit once in a life.
A couple of wineries with their respective vineyards, an ancient cave, and a historic church will offer you the chance to discover some of the richest examples of Armenian culture. Tour includes the opportunity to taste two different Armenian wines, an experience to remember.
Get ready to experience Armenia from a different perspective. A local charismatic guide will reveal the secrets and interesting facts about one of the most beautiful towns of the Caucasus.
2 Day Wine Tour in Kakheti (Georgia)
Explore the wineries and cellars of Georgia on this private 2-day wine tour to Kakheti from Tbilisi. Delve into the fertile Kakheti region with a private guide. Visit vineyards nestled beneath the soaring Caucasus Mountains in Kvareli, Signagi and Velistsikhe, and explore cellars dating back to the 16th century. Take in top attractions including Gremi and the home of 19th-century Kakheti nobleman Alexander Chavchavadze. Enjoy delicious Georgian cuisine and sample fine local wines along the way, and gain insight into the country's traditional 'Kvevri' winemaking heritage.
2-day Kakheti wine tour from Tbilisi

Explore Georgia's Kakheti region with a private guide

Visit traditional vineyards and cellars in Kvareli, Signagi and Velistsikhe

Take in top landmarks such as Gremi and the residence of 19th-century Kakheti nobleman Alexander Chavchavadze

Sample traditional Georgian cuisine and delicious local wines

Tour includes round-trip travel from your Tbilisi hotel
1 Day UNESCO Kutna Hora Experience
Combine the culture and history of Kutna Hora with its wine on a private day trip that includes both a tour of the UNESCO-listed historic center and a tasting session at an acclaimed winery. Plus, letting someone else drive you between wine stops means that you'll be able to enjoy Czech varietals without having to worry about navigating.
Travel back in time on a day trip to the UNESCO-listed town of Kutna Hora

Private transport means that you can take comfort breaks whenever you need

Benefit from the undivided attention of a private guide

Hassle-free hotel pickup and drop-off are included
3 Days from Prague to Moravia
South Moravia is the most important wine region in Czeh Republic. Miukulov is one of its charming historical cities located 2,5-hour drive from Prague. The region includes 96% of the country's vineyards.
Wine growing in this region has been reliably traced back to the Roman Empire period – the 2nd century AD.
Ideally situated north of the Alps and at the Western edge of the Carpathian Mountains, the region benefits from a cooler climate, which excels at white wine production. Quality can be outstanding, especially the Moravian whites. Mikulov has certainly the highest concentration of wine cellars for tastings, as well as a fairytale chateau on a hill overlooking the town. Like a guardian, the Pálava Hills, declared a UNESCO Biosphere Reserve, seem to be carefully watching the vines.
Wine, Food, & Heritage Tour of Bohemia
Spend the day immersed in the wine-producing region of Bohemia on this private tour from Prague. With a guide providing personalized attention, visit four local wineries for tastings led by the winemakers. Enjoy the ability to travel at you own pace, stopping for a traditional Czech lunch between tastings.
Private tour tailored to your group's needs

Two-course lunch, snacks, and refreshments

Round-trip private transportation with hotel pickup and drop-off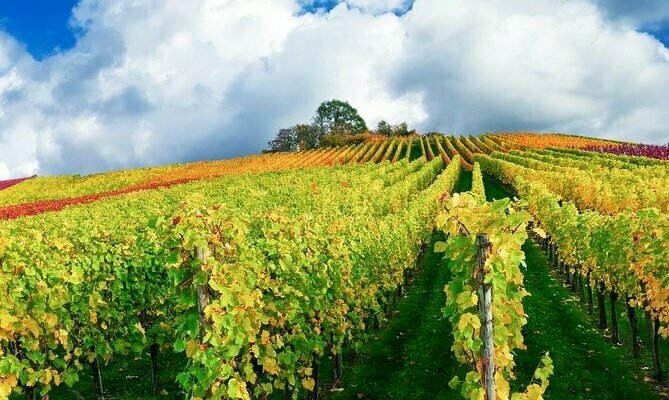 Champagne was home to Dom Perignon, the 17th century monk and monastery cellar master who is credited with being the first to leave the second sugar to alcohol fermentation by-product carbon dioxide in the bottle. That's where the bubbles come from! Champagne is a geographic region with appellation designation so only wine made in Champagne region can be called champagne!
You won't want to miss the sacred town of Reim where most of the French Kings were crowned at Cathedrale Notre-Dame de Reims or the Roman-era city Troyes whose city center is the shape of a champagne cork! It is also home of the world-champion chocolate maker, Pascal Caffet! L' Avenue de Champagne in Epernay derives its name and came from the millions of bottles of champagne stored in chalk cellars beneath it.
You may visit a mix of big names and superb small independent producers such as: Ruinart, Veuve Cliquot, Geoffroy, Drappier, Autreau de Champillon, Taittinger, Henriot, Moet & Chandon, Lanson, Demoiselle and Pommery.
Hotel l'Assiette Champenoise, in Reims, offers "refined luxury and gourmet indulgence". Or you may want to upgrade to Hotel Les Crayeres, the top-rated hotel in the region, and one of the best in France. Its Michelin-starred restaurant is famous worldwide. There is no better place to stay!
4 days/3 Nights hotel in shared double/twin room and local taxes

4 days bilingual, wine expert driver- guide with local history and insider commentary.

4 days use of car, SUV or van and fuel.

1 tasting lunch at a champagne producer

1 gourmet dinner at your hotel (wine not included)

4 Champagne House visits and all 'Bubbly' tasting fees
The Great Sauternes Wine Tour
Each day is unique and "à la carte"! Paul, your guide knows the area very well and has lived there for more than 23 years. Its excellent contacts with the castles of the appellation will ensure you unique and privileged visits in the company of the owners of the place. In addition, as a concierge of the South Gironde, Octopus offers all services offered in the region: accommodation, catering, cultural visit, leisure, sports activities
1 Night in Carcassonne, & make your own Wine Label
Indulge in a winning combination of fine wines and gourmet cuisine with an overnight stay at the O'Vineyards winery in Carcassonne. Enjoy a warm welcome from hosts Joe and Liz O'Connell as you tour the family-run winery, vineyard and barrel room. Learn the secrets of vine cultivation, wine production and ageing; sample a selection of fine wines with a private tasting; then indulge in homecooked cuisine, paired with rare vintage wines.
1-day vineyard tour with wine-tasting, evening meal and overnight stay in Carcassonne

Explore the vineyards of a traditional Carcassonne winery

Visit the barrel room with your hosts, where fine wines lie maturing

Sample the diverse wines in production during tasting sessions

Savor a delicious dinner accompanied by fine local wine

Spend the night in a comfortable double bedroom with en suite facilities
Veuve Clicquot Tour From Paris
Enjoy a perfectly indulgent introduction to the Champagne region when you book this full-day, small-group tour from Paris. In the morning, make your own way to Paris' Gare de l'Este and hop aboard your train (tickets are included in the tour cost). Upon arrival in Reims, meet your guide at the tourist office and set off on foot. You'll visit the Reims Cathedral before transferring to the world-famous Veuve Clicquot for a tour and tasting. After lunch, enjoy two more Champagne house tours and tastings before returning to Paris.
Visit three Champagne producers in one day, including Veuve Clicquot

Round-trip train transit from Paris is included in the tour cost

Enjoy tours and tastings at each Champagne house, plus a local lunch

This personal, small-group tour will have a maximum of just eight attendees
Sailing Mykonos to Santorini
Sightseeing while surrounded by vivid turquoise waters and some of the southern Cyclade's lesser-known islands doesn't sound too shabby, does it? Let's add filling up on flavourful Greek food and wine in local villages, exploring historic ruins, and relaxing on picturesque beaches into the mix, and we've left shabby behind in our yacht's wake. Straight ahead to sailing perfection captain (well, skipper).
Private Tour of Mercouri Estate Winery
Leave the Port of Katakolon behind and head for the Mercouri Estate winery on this private, 2.5-hour shore excursion. Meet your guide and private vehicle off of your cruise ship, and then travel to the nearby winery, which is renowned for its rich red wines and olive oils. Explore the winery's atmospheric cellars and small, on-site museum; stroll through the estate's gardens and visit the old family home; and pamper your palate during a guided wine tasting session.
Wine-tasting shore excursion from Katakolon port to Mercouri Estate Winery

Sample three Greek wines and a selection of local snacks (included)

Visit the winery's vineyards, forest and private beach

Learn interesting facts about wine-making in Greece at the winery's museum
Santorini Secrets & Wine Stories by locals
Discover the secrets of Santorini through its picturesque villages with a private tour guide, plus an indigenous driver. Enjoy the famous village of Oia. A wonderful village in the most romantic corner of our country, somewhere in the white streets of Santorini. There you can take the famous picture you see on virtually every Santorini postcard, the celebrated blue domes.
All the secrets of Santorini on a 6-hour tour with a private bus and private tour guide, plus a local driver. (''Oia'', The Monastery Profitis Ilias, ''Pyrgos'' Village, "Megalochori village", the black beach, 1 traditional winery)
Private or group tour (depending on availability and preferences) is included in several parts of the island and 1 winery and lasts about 6 hours.
Let us help you to make your best from your visit to Budapest. We are specialised in private tours and private routes in Hungary. All our drivers and guides are official and licensed. Itinerary is also customisable to your own interests, also the length and days of the tours can be arranged if you have different flights.
Wine Country Day Trip to Villány
Explore the Hungarian wine villages of Villány on this private day trip from Budapest. Led by an expert guide, discover the region's winemaking secrets as you travel to three wineries to sample local varietals. Taste traditional snacks and stroll through one of the scenic vineyards before relaxing with a 3-course Hungarian lunch. After treating your taste buds, your private day trip with conclude with transportation back to Budapest.
Private day trip to the Hungarian wine region of Villány, with wine tastings and lunch

Discover the scenic region with traditional wine villages and whitewashed cellars

Visit three wineries and taste five to eight wines at each, plus cold snacks at the last winery

Treat your palate to famous Villány varieties such as cabernet franc reds and olaszrizling whites

Enjoy a vineyard walk and learn about local winemaking

Feast on a 3-course lunch of Hungarian classics at a local restaurant

Benefit from the full attention of a guide on this private tour
Lets see the" Champagne of Hungary", a beautiful white wine region in the neighborhood of the capital in a private tour. Visit two well known wine cellars with a help of a local. Take advantage of this exclusive wine tasting tour of the Etyek-Buda wine region, meet with local winemakers and get the chance to taste the tempting Hungarian wines accompanied by some cold snacks. You will participate in an unforgettable wine tasting.
Explore the sweet side of Hungarian wine on a private day trip from Budapest to Tokaj, a region prominent for its dessert wine. Led by expert guide, you'll learn about the area's wine production as you travel to three wineries, enjoying five to eight tastings at each. Learn about rock-cut cellars and the secret behind 'noble rot' mold. Then, enjoy a delicious 3-course Hungarian lunch at a local winery. You'll conclude your trip with samplings of cured meat and cheese at the last winery before returning to Budapest.
Private day trip to Hungary's UNESCO-listed Tokaj wine region including wine tastings and lunch

Taste five to eight varieties at each of three wineries and tour a cellar and vineyard

Sample famous Tokaji aszú dessert wines, dry whites and other varieties

Learn all about Tokaj's wine production, 'noble rot' mold and rock-cut cellars

Savor a delectable 3-course Hungarian lunch at a local winery

Receive undivided attention from a private guide on this private tour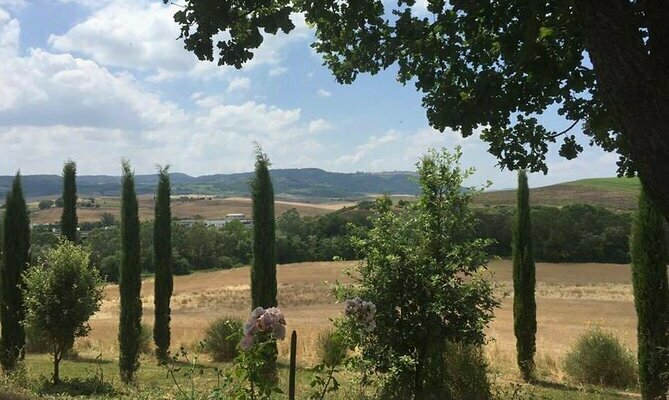 For wine lovers, the region has played a major role in wine making and trade since the Etruscan era 1000+ BCE. Leap forward to the present and the traditional are becoming more innovative and have begun a new era where the wines have improved remarkably, placing them in the highest echelons of world class wines. The foundation for most Tuscan wines is the Sangiovese grape and the Malvasia and Trebbiano whites.
When blended with other reds such as a Cabernet Sauvignon, the Chiantis take on an elegance, complexity and quality that are superb. The Supertuscans born of Sassacaia are among the most expensive and extraordinary Italian wines. With Brunello di Monbtalcino of southern Tuscany (Chianti Classico DOCG region) you have the fullest, richest and smoothest of the Italian reds.
Immerse yourself in Florence the birthplace and center of Renaissance art, architecture and sculpture. You can experience the Duomo, the incredible Uffizi Gallery and the Accademia where the statue of David is displayed. And, then, sit back and discover the incredible Tuscan food with origins dating to the Medicis.
You may visit Banfi, Petra, Ornellaia, Jacopo Banti, Volpaiole, San Michele, Biondi-Santi, Altesino, Dievole, Val di Suga, San Leonino, Poggio Antico, Frescobaldi, Ricasole, Coltibuono, Torciano, Tua Rita, Fontodi, and Casanova Di Neri.
Il Chiostro is a restored monastery in the historic village of Suvereto. It's quite unique. Hotel Casafrassi is a family property between Castellina and Siena, in the heart of Chianti Classico, The hotel's restaurant is excellent.
6 days with Driver-wine expert guide with commentary, insider info and local wine history

6 days use of private car, SUV or van including fuel.

6 days and 5 nights hotel in shared double/twin room including taxes.

1 welcome gourmet dinner on arrival.

2 artisan visits – olive oil producer including tasting fees and a Toma cheese and Cotto salame producer.

6 VIP winery visits and wine tasting fees.
Rialto Farmers Market & Wine Tasting
Skip the tourist trap restaurants and experience authentic food culture in the heart of Venice. This small-group tour combines eating with sightseeing by taking you to the Rialto Market to sample small bites, as well as local wine and prosecco, then visiting some of the city's top attractions.
Combination tour: Experience food culture and sightseeing

Small-group tour (maximum 14): Ensures a personal experience

Learn all about local life and culture from your guide

Eat as the locals do: Skip the tourist trap restaurants
Mt. Etna Wine Tasting Tour
Mt. Etna is the largest active volcano in Europe and home to fertile vineyards and farms. With this tour, avoid the stress of navigating the winding roads on the mountain on your own and instead visit the dramatic Silvestri Craters and a farm on the slopes of Mt. Etna with a driver. End your experience with a tasting and lunch at a local winery at the foot of the mountain.
A private driver to explore Mt. Etna from top to bottom in one day

Take in the view from the Silvestri Craters at 6,500 feet (2,000 meters)

Stop at a farm to sample local honey, olive oil, and other specialties

Winery tour and tasting lunch on the north slopes of the volcano

6 Days Deluxe Bairrada, Porto, & Douro
To help wines travel better to the burgeoning English market, the English fortified the intense and tannic Portuguese reds with brandy resulting in the development of Port which is best known from Duoro which is now also producing fine red table wines. Lisbon is again on the lists of critics and sophisticated travelers as a hip destination.
As stimulating as Lisbon is visually in daylight, the music of fado – the tragic and soulful acoustic gypsy-Afro-European genre of cultural storytelling – is the living example of Lisbon's after-hours culture. While Lisbon offers Gothic and traditional fado for cultural interaction, Porto does it with Art Deco and the contemporary relevance of the Museu Serralves, probably the most influential modern art museum in Portugal.
Hotel Quinta das Lágrimas, surrounded by a magnificent 12-hectare garden, is an 18th century palace that is beautifully decorated in traditional Portuguese style – frescos, inlaid work and art de vivre. It offers a spa, golf and a rural flair in the heart of a historic town. Upgrade? Vintage House Hotel is a restored historic building in the heart of It Port country – one of the finest hotels in Portugal.
Transfers – from and to airports/hotels

6 days with Driver-wine expert guide with commentary, insider info and local wine history

6 days use of private vehicle (car, SUV or van)

6 days and 5 nights hotel in shared double/twin room incl. taxes

1 lunch at Monte Seis Reis, including fine wines, paired with food

2 Gourmet dinners: 1 at Pousada de Estremoz/Pestana Porto and 1 at Vintage House Hotel

Artisan visit – What's your passion? Choose from one of the following – leather, jewelry craftsmen, doll makers, fine lace and linen craftsmen or art and sculpture

7 Winery visits and all tasting fees.
Wine & Dine at Carcavelos
Discover the delicate flavors of coastal Portugal on this food and wine-tasting tour. Following a pickup at your Cascais, Sintra, or Lisbon accommodation, visit the 18th-century Carcavelos Winery with your guide. Explore the ancient vineyards and cellars, and learn how wine is made here from grape to glass. During a wine-tasting and lunch, enjoy some of the region's most delicious food accompanied by locally made wines.
Visit the 18th-century Carcavelos Winery on a guided tour

Your guide explains how wine is produced in the countryside outside Lisbon

Lunch and a wine-tasting are included on your tour

Round-trip transport from your Cascais, Sintra, or Lisbon hotel
Douro Valley Premium Tour, with Gourmet Lunch, Wine Tasting, & Private Cruise
In this premium tour you will have the opportunity to visit the most beautiful "Quintas" in the region, have lunch at the table of a nationally recognized Chef and embark on a private boat trip along the banks of the Douro River.
Among the terraces and vineyards of the world's oldest wine region, you will have the opportunity to enjoy what this valley has to offer.
Come with us in this luxurious tour at Douro Valley!
Whether you are a seasoned fine wine aficionado or simply a lover of the grape looking to enjoy and better your knowledge of it, Andalusia is definitely the place for you! From the historic sherries of Jerez, to the up-and-coming new vineyards in Ronda and Granada province, Andalusia boasts numerous top-quality wines. There are over 40.000 hectares of vineyards planted in 20 region making Andalucia the perfect place to enjoy your passion.
6 nights hotel accommodation: 2 nights Córdoba, 2 nights Ronda, 2 nights Jerez

VIP wine tastings in Jerez and Montilla

Sample and savor local gastronomy with paired lunches and tapas tastings at the most emblematic restaurants and wine bars

Learn about olive oil production by visiting a family farm

Discover the magnificent great Mosque and Cathedral of Cordoba, one of the finest examples of Islamic architecture in Western Europe

Enjoy an amazing equestrian performance at the Royal Equestrian School in Jerez

Evening sunset tour in Ronda

Breathe in nature and enjoy the outdoors and rural Andalusia by discovering the Doñana Natural Park